Become a Fan. Join a Family.
Rawkstars isn't a faceless organization that solicits donations and then disappears. We're a vibrant, deeply involved community of champions for kids.
For a price that amounts to a couple cups of coffee per month and the simple willingness to help someone who deserves it, our Fans change lives.
Why the Rawkstars Fan Club?

Our work is made possible by a group of amazingly giving people known as the Rawkstars Fan Club. Our Fans donate freely on a regular basis—with absolutely no expectation of anything in return—in order to offer local kids musical opportunities they'd otherwise never have.
Fan Club membership starts at only $10 a month and all proceeds go directly to funding free music lessons, performance opportunities, and instruments for Rawkstars students here in Massachusetts and Rhode Island. Payment is securely processed through Stripe on a monthly or annual basis (your choice).
We created the Fan Club because we aren't here just to raise money for a good cause. We aren't here just to teach kids through music, or just to make sure musical opportunity is evenly distributed.
All that stuff is critical to our mission, yes—but we're also here to build a family. By making connections and forging community, we change kids' lives and they change ours, too.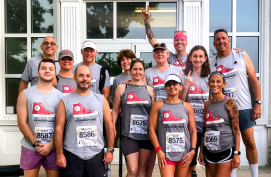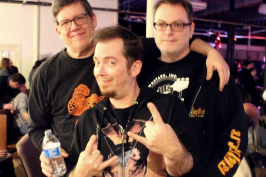 Make an Impact as a Fan
The Rawkstars Fan Club is like an orchestra. Each and every individual contributes and together, we produce a symphony.
Since 2003, this small local "symphony" has created BIG impact for local kids and teens:
More than 300 kids served across New England
Over 10,000 hours of music lessons provided at local partner shops
Instruction given for drums, voice, trumpet, ukulele, keyboard, bass, clarinet, sax & more
Over $575,000 raised in support of our mission
When you become a Fan Club member, you'll be able to see the impact you're making and meet the kids you're supporting. Your generosity never goes unnoticed, and you've always got a front-row seat to some rawkin' concerts and lasting life transformations.
Our Fans Get...
Invitations to Rawkstars concerts & events
Guest list access and VIP seating
Custom merch, just for Fans
Free entry to Rawkstars showcases
Regular updates on where funds are going
The fulfillment of knowing you've changed a kid's life
Frequently Asked Questions
Is this a monthly subscription?
Yes, you will be billed each month (if you choose the monthly subscription) or each year (if you choose the yearly subscription). You can cancel at any time.
Is my payment secure?
Yes, we take your security very seriously. This page (and the entire site) is encrypted with 128-bit SSL, meaning that any information you submit is secure. All payments are handled and processed through Stripe, one of the most trusted payment applications today. 
What does the money go toward?
The overwhelming majority of funding for Rawkstars goes directly to student lessons and programming. Since our inception, we have been run by an all-volunteer board and function with minimal overhead. That said, some funds are required for critical organizational expenses such as internet access, software subscriptions, professional services, and operational costs. If you ever have questions about where funds are going, please contact us for a full year-end report.
What does Fan Club membership cost?
Fan Club memberships start at $10 per month, but you can give more if you'd like! Just set your own custom amount when joining.
How do I update my credit card or cancel my subscription?
Why do you have a Fan Club?
Rawkstars Fans are what make the magic happen! While we certainly appreciate one-time donations, it's our recurring memberships that allow us to offer a consistent schedule of free music lessons for our students. Learning an instrument—and all the life skills associated—takes time, and we want our students to fully benefit. By giving just $10 a month, you're giving these kids something they can rely on, week after week, and showing them that a whole Rawkfamily stands behind them.
Have other questions? Please contact us at any time!