FREE MUSIC LESSONS FOR YOUTH
At Rawkstars, we see access to music as a basic human right, akin to clean drinking water, public education, and quality health care. No matter who you are, you deserve the opportunity to rawk!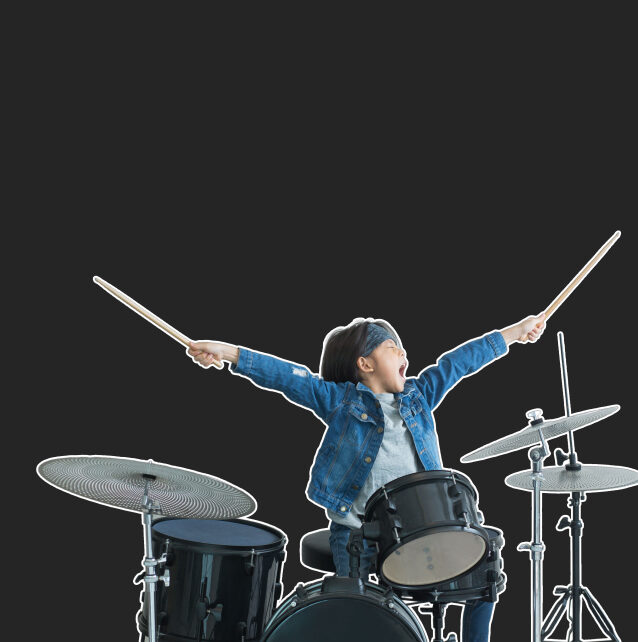 Join Our Rawk Family
Rawkstars has been empowering kids in New England through free musical opportunities since 2003. Music is a powerful force on its own, but the real magic is in the lasting life skills it develops.
When you take music lessons through Rawkstars, you aren't just learning how to play some notes. You're joining a family.
You'll meet other Rawkstars students, have opportunities to perform together, and be cheered on by the Rawkstars Fan Club—our group of close-knit donors who love nothing more than helping kids rawk.
IS YOUR CHILD A GOOD FIT FOR RAWKSTARS?
Rawkstars serve kids and youth of all backgrounds, family situations, and income levels. We believe that talent is equally distributed, but opportunity is not—and it's our passion and our privilege to share that opportunity with as many kids and young adults as possible.
We're proud to serve students…
Residing in Massachusetts or Rhode Island
Of all genders
Of nearly all ages, ranging from 7 to 18+
Having all kinds of musical backgrounds and experience levels, from absolute beginners to self-taught players to formally trained students
Rawkstars students receive full scholarships and pay nothing. We partner with local music shops so kids can take lessons at a convenient location on their own schedule.
Attendance, passion, and ongoing communication are the only requirements!
Frequently Asked Questions
How can I or my child apply?
It's easy! Please fill out the contact form below to get in touch. We'll respond to your inquiry with 2–3 business days to provide next steps.
Where do you offer lessons?
We partner with music shops throughout Massachusetts and Rhode Island so that students can take lessons at a location that's convenient to them. Once a student is accepted, we will work directly with the family to arrange the best location.
Why does Rawkstars provide this service?
It's simple: because we believe music is a human right. Every child who wants to have a musical education should be able to, regardless of their life circumstances. From our founder JJ to our many amazing Fan Club members, the Rawkstars community understands the power of music, and we want to give as many kids as possible the opportunity to experience this life-changing growth for themselves.
My child is a current student. How can I help support Rawkstars?
We'd love for you to spread the word! Invite your friends to Rawkstars performances, share our stories on social media, and send more families our way. And of course, the best support of all is the encouragement and love you give to your kid as they come with us on this musical journey. Thank you for being a part of our story and letting us work with your awesome child!
Have other questions? Please contact us at any time!
Apply to Become a Rawkstars Student
Thanks for your interest! Please fill out this form, and we'll get back to you within a few days. While we seek to fund as many students as possible, funding is limited and not every application can be accepted. We appreciate your understanding.